Cisco Live is almost here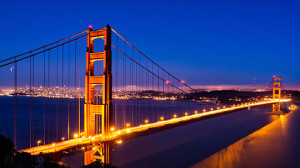 It is just one week until Cisco Live starts.  This will be my fifth time attending and from all indications this should be a great week.  Each year Cisco has been doing more and more to engage its customers via Social media and in my opinion that has made this event even more enjoyable and rewarding.  While I have stayed engaged with others using products such as Twitter and Google+, I have always been guilty of not translating that into face to face social interactions (one of the downfalls of being a natural introvert I suppose).
As I enter this year's Cisco Live I'm making a personal resolution to be more social.  In pervious years I have always filled every free moment with breakout sessions and when I did have free time I spent it either studying for an upcoming certification or with a handful of people I already knew from the real world.  However, this year I have been fortunate enough to be a member of the Cisco Champions program and have gotten to hear some amazing commentaries each week during the podcast recordings.  Just getting to be a part of such a program really makes you want to get to know some of these people and learn all you can from them.  So that being said, I plan on spending more time in the Social Media lounge and getting to know some of the other Cisco Champions and other amazing engineers and admins.
I look forward to seeing all of you out there.  If you want to follow me during the week, check me out on twitter @stilgar.
See you in San Francisco!